About four years ago I started hearing about crowdfunding and in particular Kickstarter. I did not give it much thought as it sounded kind of sketchy. I decided to check it out and was very impressed by some of the products I found on the site.
I immediately contacted other publishers and creative types to discuss the possibilities presented by the site. I found most to be in the same boat I was, a little skeptical but optimistic. After some looking around I happened on a project that really seemed up my alley.
Dice Age – These ain't your grandpappy's dice!
50% ART, 50% GAME, 100% DICE!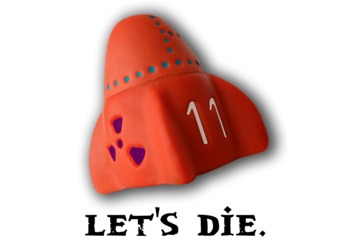 End Date: June 20, 2011
Campaign URL: http://www.kickstarter.com/projects/1536325846/dice-age-the-new-era-of-dice
Why I Backed This Campaign
                This is a tabletop game that focuses on dice; had me there. The game reminded me on the surface of my own Nearspace game. Granted, those similarities were superficial at best. But for my first dip into the crowdfunding pool this seemed like a natural fit. It had the additional benefit of already being funded. No worries right?
What did I get for my Support?
                I had pledged for two full castings of 23 dice. Basically enough dice for two people to jump into the game. What I actually received from my first Kickstarter, nothing. Through a series of questionable business decisions and lackluster follow-up the creator wound up frittering away his war chest. In the end he had nothing and was hand-making the dice to sell via the web. I had tried to stay in contact with him but eventually even my supportive emails went unanswered.
Final Thoughts
                The process of crowdfunding is a crap shoot from both ends. On my first campaign I got burned. Though it would take a long time to realize it and to accept that the money I had pledged was gone. However, I was hooked. As of January 1, 2015 I have backed 211 projects, 148 of them have completed successfully. I am looking at Kickstarter as a new paradigm in the comic and game industry. A future that Spartacus Publishing needs to be part of.
Chocolate! Handmade From Bean To Bar.
Fruition is crafting superlative, handmade chocolate from bean to bar, fusing confectionery and art.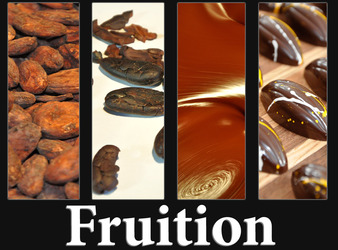 End Date: July 10, 2011
Campaign URL: http://www.kickstarter.com/projects/fruition/fruition-chocolate-works-exceptional-handmade-choc
Why I Backed This Campaign
                At this point I had no idea how Dice age would resolve, but I saw this campaign and realized that it was at a tipping point. It had barely cleared 50% of its goal.
What did I get for my Support?
                I pledged for two very expensive gourmet candy bars, but the campaign did not succeed. I would like to say I got some hard won insight into a failed campaign. In actuality, I realized that some campaigns just don't succeed. We can sit and analyze why they don't complete and there are a litany of reasons.
 Final Thoughts
                Sometimes you just have to accept that a campaign does not click with enough people to succeed. It is not a personal indictment, just a fact of life.
This is my first installment looking over and reviewing my activity on Kickstarter. Not much of a review in the end; a project that did not succeed and one that burned the backers. Still I consider this one of my New Year resolutions. I will work to chronicle my time on Kickstarter and review the myriad of projects I have backed no matter the outcome.